Mike Flache is an entrepreneur, angel investor, speaker, and advisor to Fortune 500 companies. Together with talented teams, he builds digital businesses worldwide. Mike believes in emerging technologies, mutual appreciation and value diversity to accelerate digital growth and develop the successful companies of tomorrow.
Mike spends much of his time helping build high-tech startups in Silicon Valley, Europe and Asia. In addition to his involvement in the startup sector, he advises boards of directors, executives, Fortune 500 companies, and technology vendors to help them master digital growth.
Mike has worked with Fortune 500 companies, innovators and startups
Notable business activities
Member of the Global Business Leaders Institute
Jury Member, Get in the Ring Foundation
Expert Group Supervisory Boards and Advisory Boards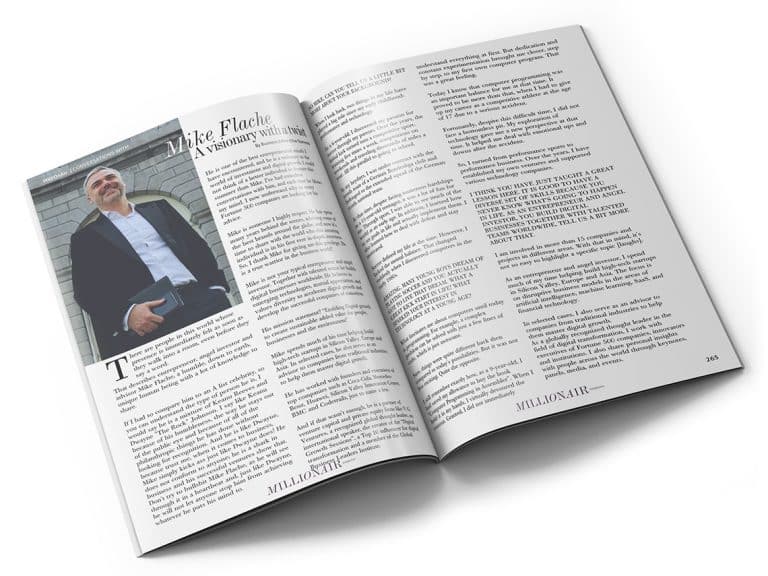 Mike on technology, business and entrepreneurship
Striving for positive change
Since Mike survived the Indian Ocean tsunami in 2004, he has expanded his entrepreneurial activities to include social and sustainability projects, such as "Safe Water Gardens", a nonprofit organization that tackles the global sanitation crisis.
Striving for positive change