The Internet world is moving towards mobile phones, but is that really a good growth factor in e-commerce?
First a few numbers with a view to the average order value by channel/device:
Traditional (such as desktop): US$ 179.98
Tablet: US$ 87.01
Smartphone: US$ 79.33
Other: US$ 70.95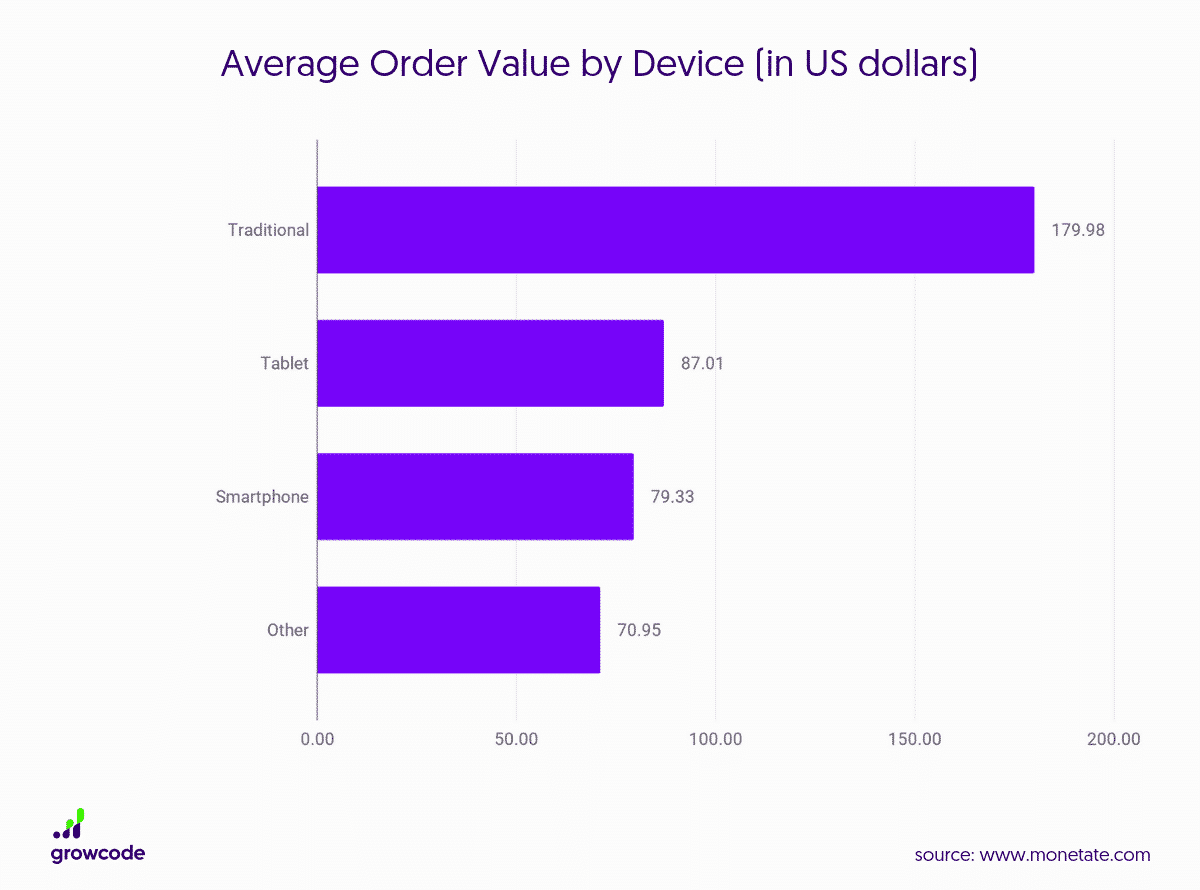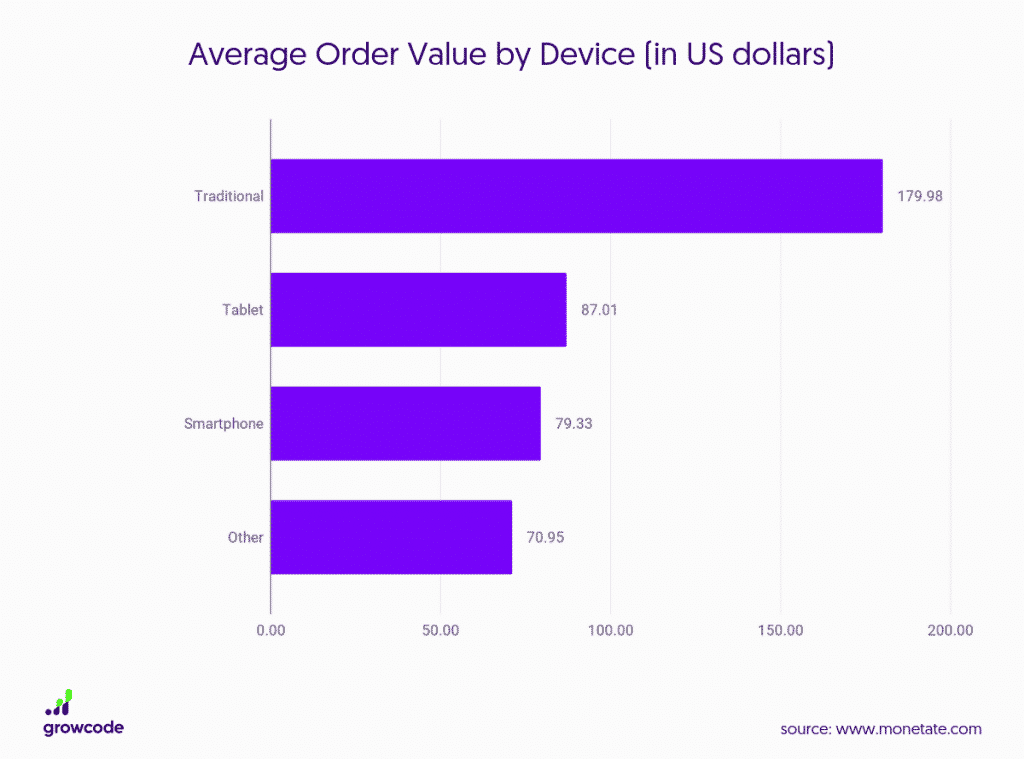 Mobile commerce sales make up almost half of all e-commerce sales. Nevertheless, the average order values are comparatively lower than for traditional devices such as desktops or even tablets.
Mobile commerce thus offers growth challenges and opportunities for online retailers at the same time. An essential aspect is to define KPIs even more precisely in the future, to evaluate them, and to draw the right conclusions from them. Incidentally, this applies equally to B2C and B2B commerce.
Once more it becomes clear: simply setting up a shop without a strategic foundation and hoping that this leads to growing sales remains a NO-GO. I know it all sounds logical. Unfortunately practice shows time and again that this approach is by no means a matter of course.
P.S. Together with talented teams, I build digital businesses worldwide. If you would like to exchange ideas about digital growth, feel free to contact me.