A few hours ago, this year's Mobile World Congress 2018 opened its doors in Barcelona.
The world's largest trade fair for the mobile industry will be held between 26 February and 1 March. It is a meeting point for industry leaders, specialists, guests and technological companies from all over the world to exchange their views on the digital visions of the future and present their latest solutions and products.
I had the opportunity to prepare for this event and meet other entrepreneurs, CEOs and managers, analysts and key opinion leaders in London around two weeks ago.
The occasion for this exchange was the Huawei pre-brief event for the Mobile World Congress. The Chinese technology company presented its future strategy at the Savoy Hotel London, touching upon topics such as 5G, Internet of Things (IoT) and Artificial Intelligence (AI).
Ryan Ding, Executive Director of the Board and President of Carrier Business Group, once again underscored Huawei's vision with his keynote "ROADS to a Better Future":
"Bring digital to every person, home and organization for a fully connected, intelligent world"
This goal makes clear the dimensions in which the company thinks and acts. I asked myself, of course, how Huawei concretely translates this vision into digital growth.
Ryan Ding did not wait long to answer, explaining the "bridge building" between the present and the future.
In a nutshell: Huawei is significantly driving the development of all relevant business parameters. From the point of view of a holistic digital ecosystem, the company goes far beyond today's standards.
Going beyond today's…
capabilities,
connections,
business,
experience,
partnerships.
What does that mean exactly?
There are three scenarios:
First, Huawei is committed to value creation through collaboration. For example, worldwide business partnerships with more than 200 well-known companies create innovative business solutions under the guiding principle of "Application and Service Incubation". As a top contributor, Huawei supports open platforms and enables the creation of new open source communities and industry alliances.
Second, Huawei is strengthening its leadership role by shaping the claim to (future) key technologies. Example: 5G. The company has been investing large sums of money since as early as 2009: USD 600 million in 2013 alone. More than 300 experts from nine countries are supporting the development of 5G: Huawei will be presenting the milestones R&D, technical verification, 3GPP standardization and pre-commercial prototyping in 2018 commercial products. In addition, 3GPP-based 5G networks are being built in major cities worldwide, including Vancouver, London, Berlin, Seoul, Shanghai and Tokyo.
Third, through a new, digital ecosystem, Huawei is making innovative services and business models possible, such as with smart water and connected cows in the area of the Internet of Things (IoT). Or with video as a (basic) service in resolutions up to 24k so as to support digital growth for Telco carriers. In these markets alone, market potential is estimated at USD 2.5 trillion by 2025.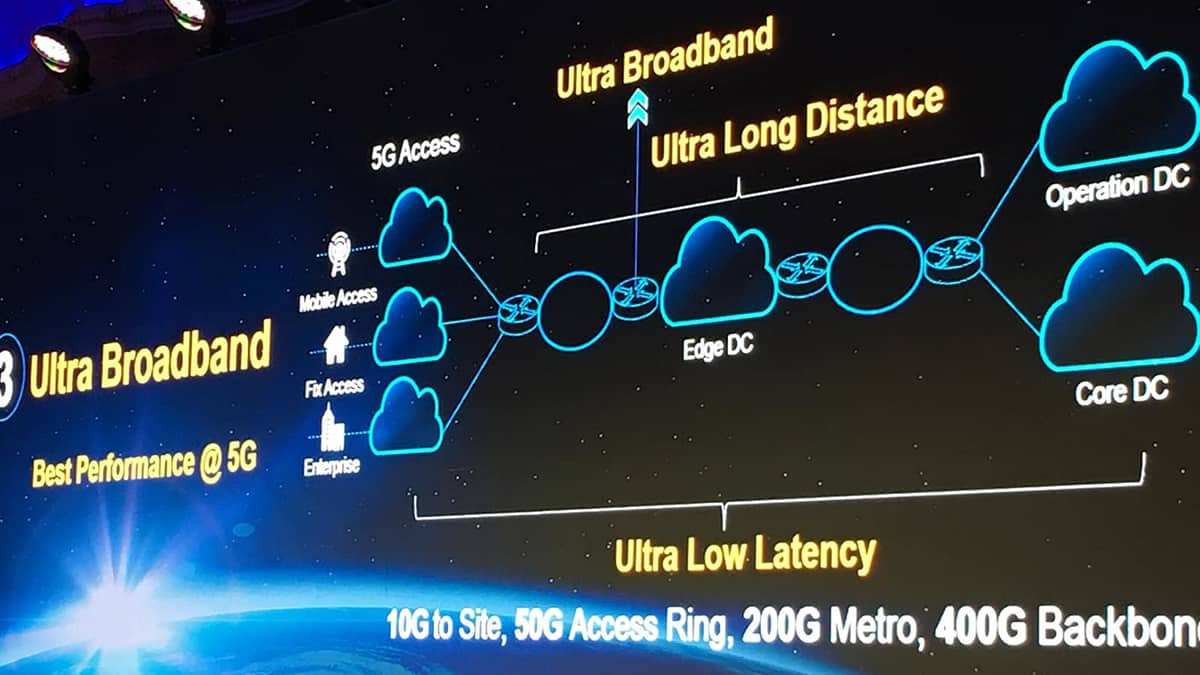 All in all: more than exciting prospects – even just in 2018.
I would like to thank everyone involved for the interesting insights and inspiring discussions: Ryan Ding, Dr. Peter Zhou, Bob Cai, Edward Fan, Walter Jennings and Huawei as well as Prof. Kevin Curran, Ronald van Loon, Victoria Taylor, Thomas Power, James Macca Macdonald, Elise Quevedo, Dr. Karl Smith, Thomas Gere, Ian Calvert and Diana Adams.
The next few days here at the Mobile World Congress are definitely going to be fantastic. I look forward to more great discussions about innovation, digital transformation and digital growth.
Digital greetings from Barcelona!