The AWS re:Invent opened its doors in Las Vegas at the beginning of the month, more precisely from November 29th to December 3rd, 2021.
After the event last year was held in a purely virtual manner, this year people came together again in person — in keeping with two anniversaries. On the one hand, Amazon Web Services (AWS) is celebrating the 15th year since the company was founded, and on the other, it is the tenth year of the re:Invent series of events.
Of course, I was curious to see what Amazon Web Services (AWS) would be presenting at their flagship event this year. I am therefore excited to hear the keynote speeches by the new AWS CEO Adam Selipsky, by Swami Sivasubramanian, Vice President, Amazon Machine Learning, and by Dr. Werner Vogels, CTO, Amazon.com.
What I can summarize at the beginning of my article is: At re:Invent 2021, AWS once again underlined that innovation and productivity are two key drivers of the company.
In addition to new products and services, such as AWS Lake Formation, extended features for Amazon SageMaker, and the AWS Well-Architected Framework, the US cloud giant has also presented relevant application examples and business cases, including from customers such as Nasdaq, M3, and Goldman Sachs.
It would surely go beyond the scope of this article to examine all aspects in detail. I am therefore focusing on five topics that primarily caught my attention. Let us explore them together below.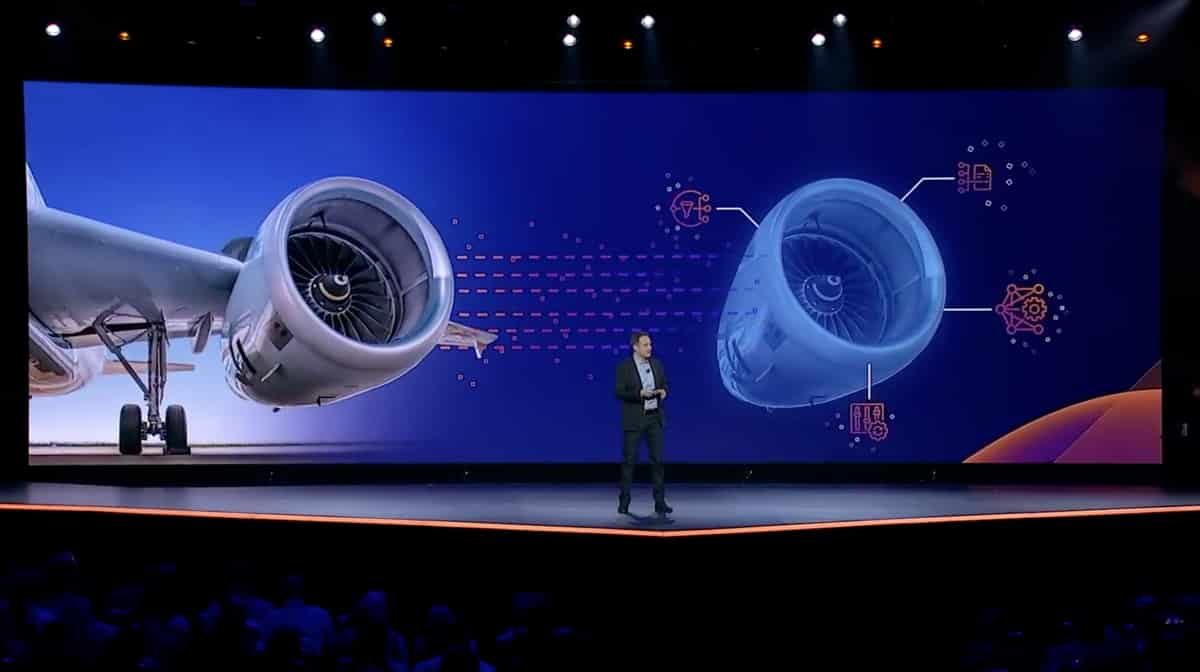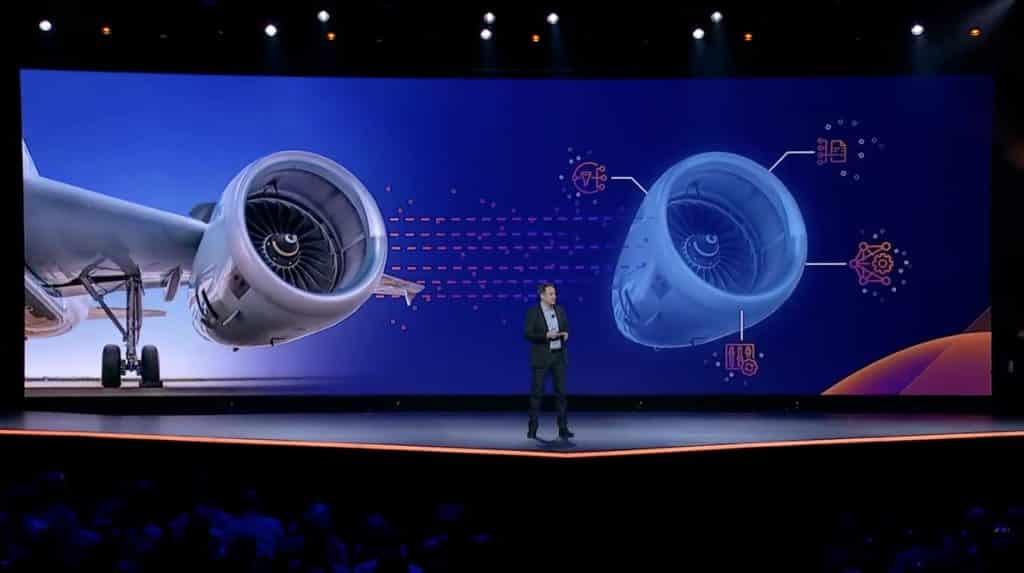 In his opening speech, the new AWS CEO Adam Selipsky presented two exciting products and services:
AWS IoT TwinMaker
With the new service, developers can create digital twins of real systems such as buildings, factories, industrial plants, and production lines more quickly and easily. These virtual representations are continuously updated with real data. This enables them to simulate the structure, status, and behavior of the objects they represent.
AWS IoT TwinMaker makes it easy for developers to bring together data from various sources, such as device sensors, video cameras, or business applications, in one system and then to represent it as a so-called "knowledge graph" that reproduces the real world. As a result, companies can not only develop digital applications for their real systems more efficiently but also significantly reduce the risk of downtime.


In my opinion, the underlying pricing model is attractive: there are no setup costs or other obligations to use AWS IoT TwinMaker. Customers only pay for the use of the AWS services used.
AWS Private 5G
With AWS Private 5G, Amazon Web Services (AWS) is introducing a new management service. Companies can set up and scale private 5G cellular networks in their systems within days instead of months.
With just a few clicks, users indicate where they want to set up a mobile network and what network capacity is required for their devices. AWS then delivers and manages the small cell radio units, servers, 5G core and RAN software (Radio Access Network) as well as Subscriber Identity Modules (SIM cards) that are required for setting up a private 5G network and connecting Devices are required.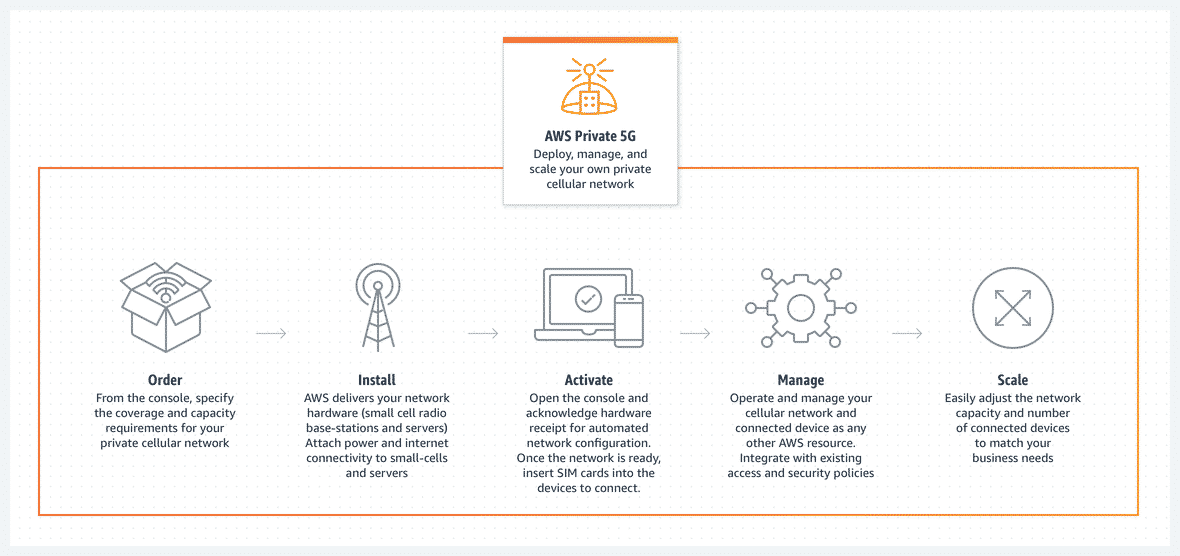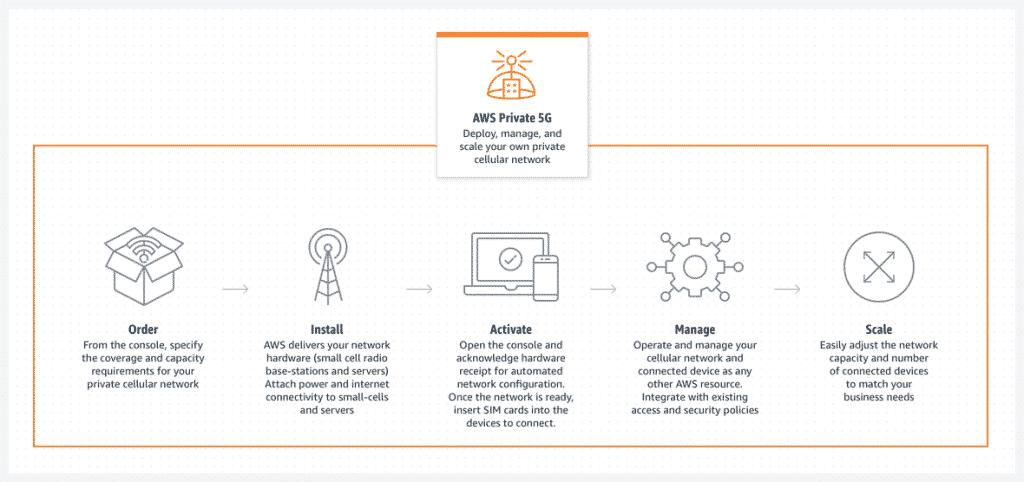 AWS Private 5G automates the setup and provisioning of the network. If necessary, the capacity is scaled to support additional devices and increased network traffic.
AWS Private 5G is also based on a pay-per-use pricing model. This means there are no upfront fees or costs per device. Users only pay for the requested network capacity and throughput.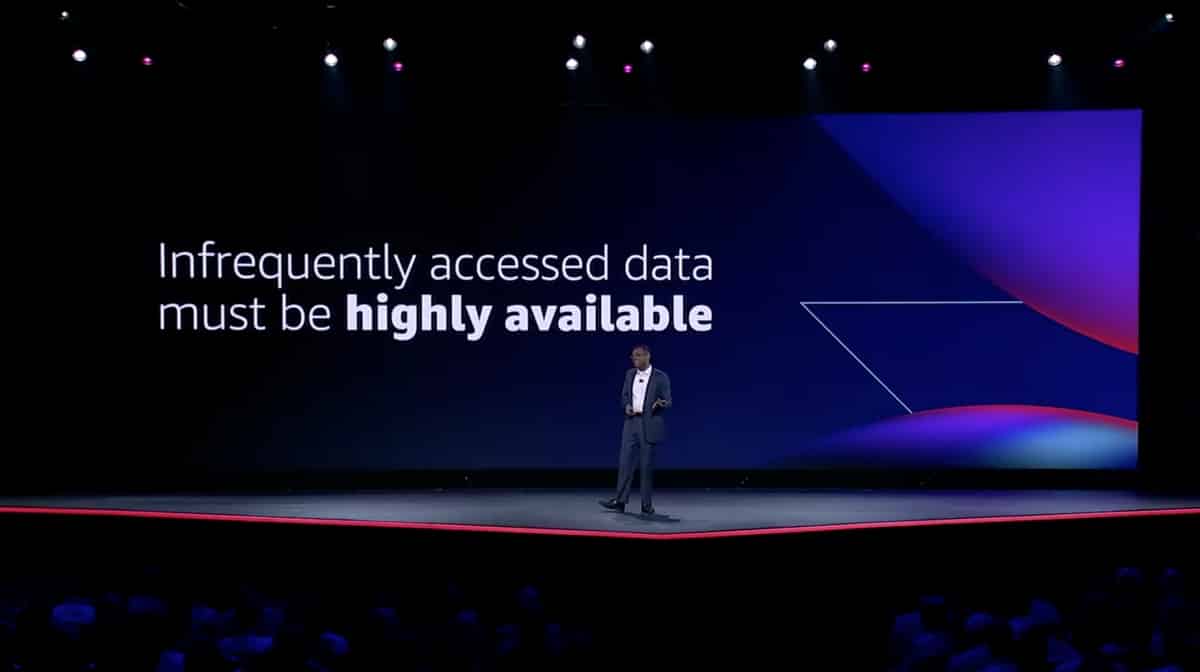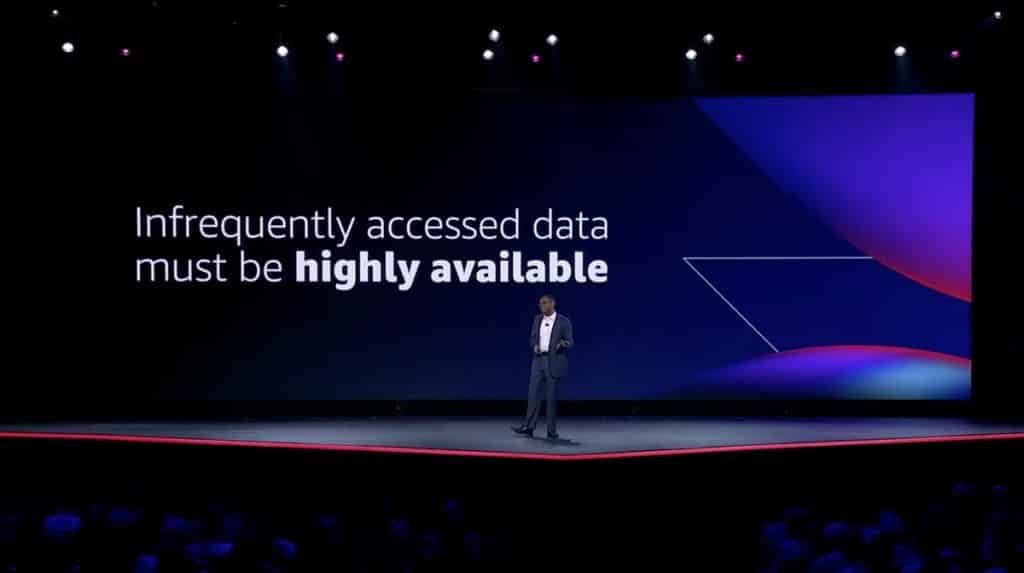 Swami Sivasubramanian, Vice President, Amazon Machine Learning, presented new functions for SageMaker in his keynote. And of course, he also focused on his core topic "machine learning."
Simplifying access to machine learning
In this context, I consider the strategic thrust of simplifying access to machine learning to be worth mentioning. Everyone interested in further training and experimenting in handling machine learning (ML) technologies should have the opportunity to do so. Amazon Web Services (AWS) also underlines this claim with two specific initiatives:
AWS AI & ML Scholarship
The US$ 10 million AWS AI & ML Scholarship is a new education and scholarship program that prepares students from underrepresented and underserved populations around the world for careers in ML.
The program leverages AWS DeepRacer and the new AWS DeepRacer Student League to teach students basic ML concepts. You can gain hands-on experience training ML models for autonomous racing cars while learning the basics of machine learning.
SageMaker Studio Lab
AWS also improves access to ML technologies through Amazon SageMaker Studio Lab. This initiative offers anyone interested access to a free version of Amazon SageMaker. Students can use this as a learning environment or a data scientist as a prototyping environment. So anyone can quickly and easily start creating and training machine learning models. And that without financial resources or long-term commitments.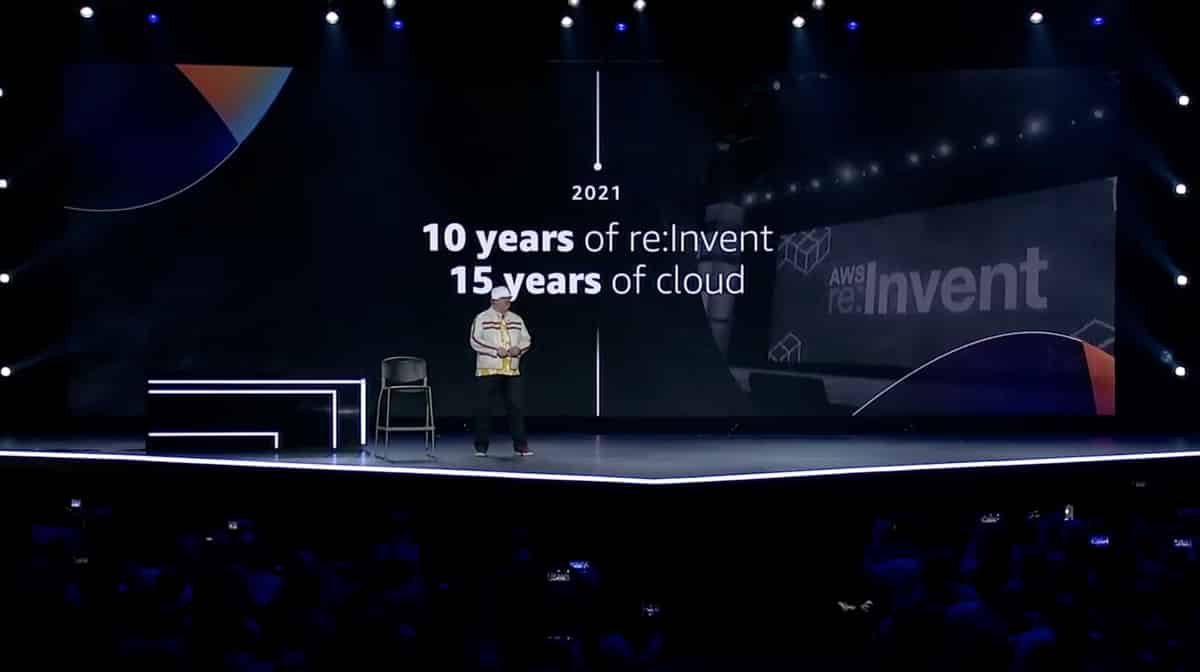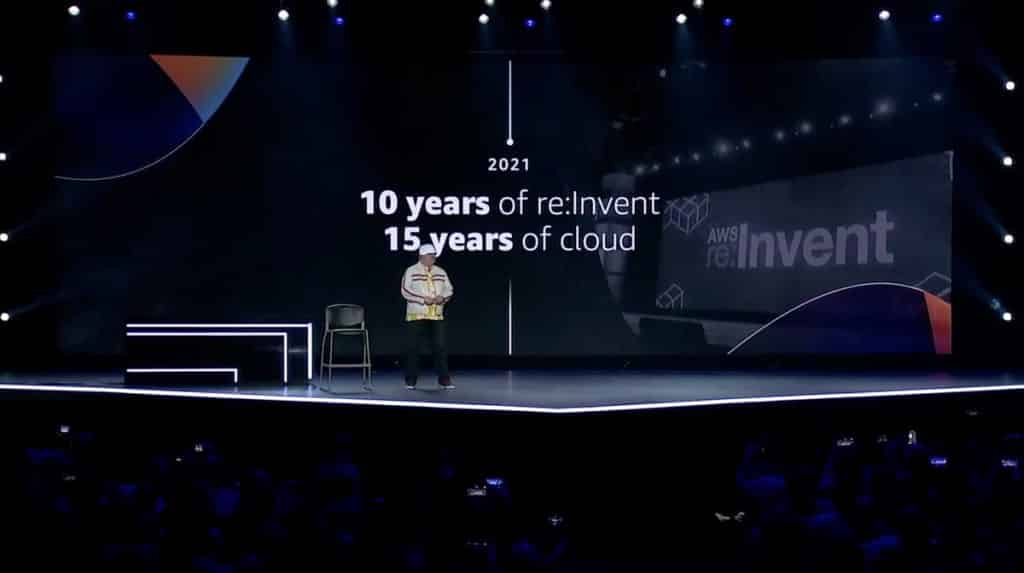 The keynote from Dr. Werner Vogels, CTO, Amazon.com was, as always, something special. Not just in terms of content, but also in his way of presenting that content. Anyone who has already seen him live knows what I'm talking about.
From a content perspective, my main focus was on the aspect of the cloud in the global application context.
AWS Cloud WAN
With the Wide Area Network (WAN) service, companies can set up, manage and monitor a unified global network faster and more easily. One advantage is that cloud and on-premises environments can be seamlessly connected.
AWS Cloud WAN has a central dashboard with which companies can connect their local branches, data centers, and Amazon Virtual Private Clouds (Amazon VPCs) with just a few clicks via the global AWS network. This creates a seamless and highly-available global network for companies.


AWS Cloud WAN is now available as a preview version in the regions US East (N. Virginia), US West (N. California), Africa (Cape Town), Asia Pacific (Mumbai), Asia Pacific (Singapore), Asia Pacific ( Sydney), Asia Pacific (Tokyo), Europe (Ireland), Europe (Paris) and South America (São Paulo) available.
Customers and partners who already use AWS Cloud WAN include Cisco, Deloitte, Swisscom, Verizon, VMware, and Flutter.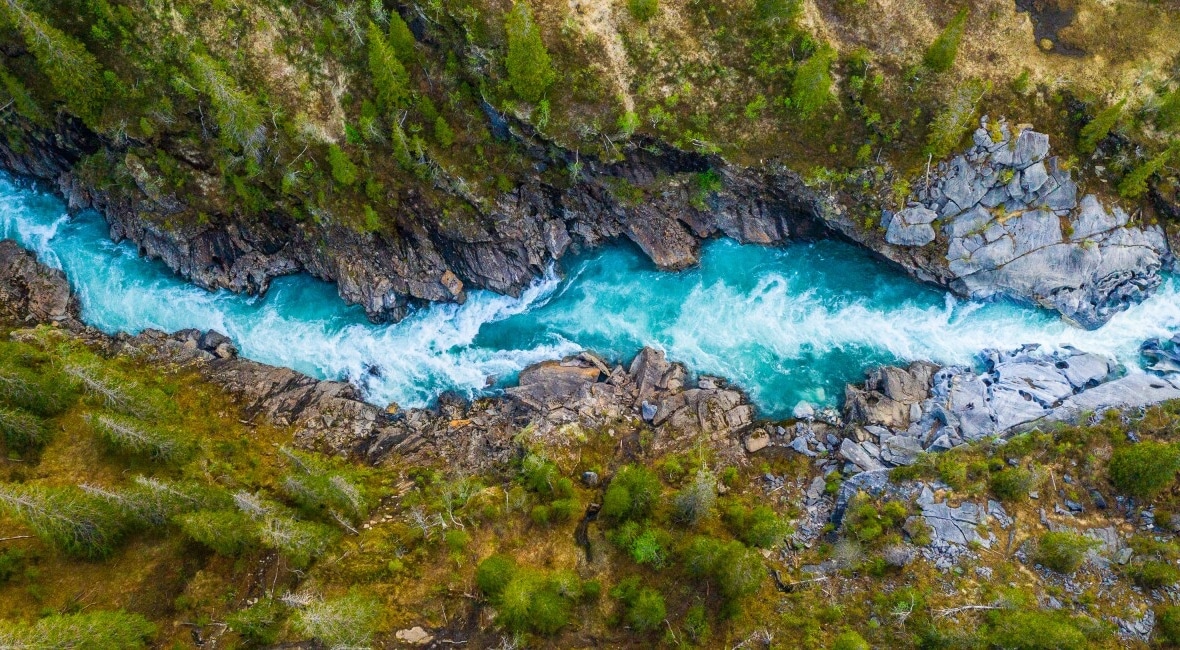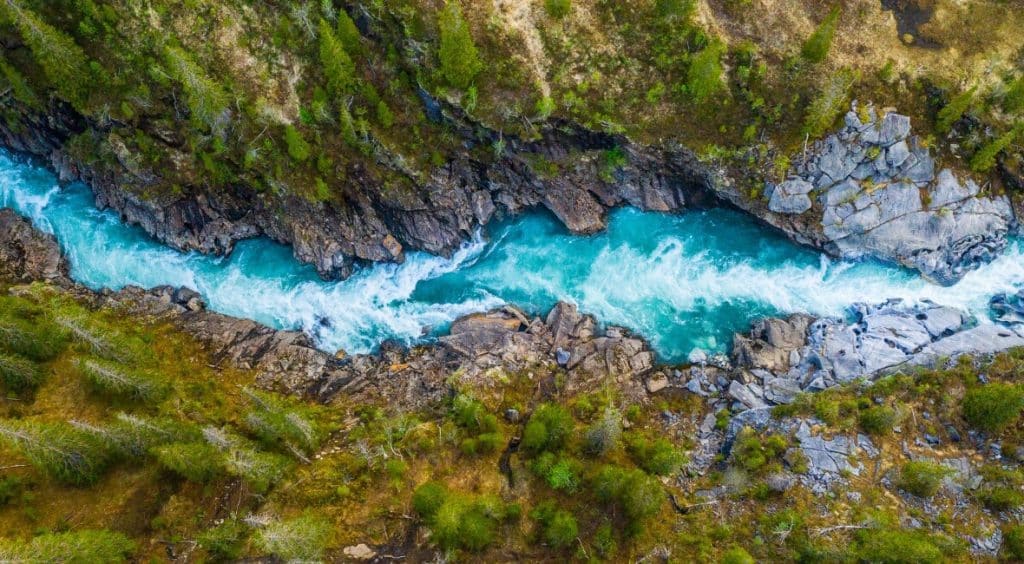 What is a MUST now at an event of the AWS re:Invent format are, in my opinion, the strategies and measures with a view to a concrete commitment in the area of sustainability.
I was therefore particularly pleased about an announcement outside of the event, which is why I would like to conclude at this point:
Amazon invests in 274 renewable energy projects worldwide
Amazon announced 18 new wind and solar energy projects in Germany, Finland, the UK, Italy, Spain, and the US in December. Together with other projects, these will achieve a total capacity of 5.6 gigawatts (GW) by the end of 2021.
Amazon now has 274 renewable energy projects worldwide and is on track to have 100 percent renewable energy in all operations by 2025.
A study by the global research company 451 Research recently revealed what contribution the cloud in general and AWS, in particular, can make to this: Companies in Europe can reduce their energy consumption by almost 80 percent by running applications in the AWS cloud instead of their own data centers to operate.
The report also shows that migrating workloads to the AWS Cloud within Europe would reduce greenhouse gas emissions — on a scale equivalent to that of millions of households.
Conclusion
With re:Invent 2021, Amazon Web Services (AWS) marked the end of a successful year. The new products and services presented are very promising, especially with a view to the resulting added value for companies in a global context.
With the two initiatives around machine learning, AWS is developing a holistic ecosystem and making it clear once again which key role and which potential lies in the future of ML.
I am curious to see how CEO Adam Selipsky will organize the company in the next year and continue to write the success story of the cloud giant. All in all, it will be an exciting 2022.
For more information on AWS re:Invent 2021, including graphics, videos, and keynote recordings, please click here.