For companies striving for digital growth, one thing applies above all else: There is NO TIME TO LOSE. Especially if this happens in the context of an "expiring" business model.
If the gap between the core legacy business and the new digital business becomes too big, the company faces significant challenges. These are difficult to compensate for.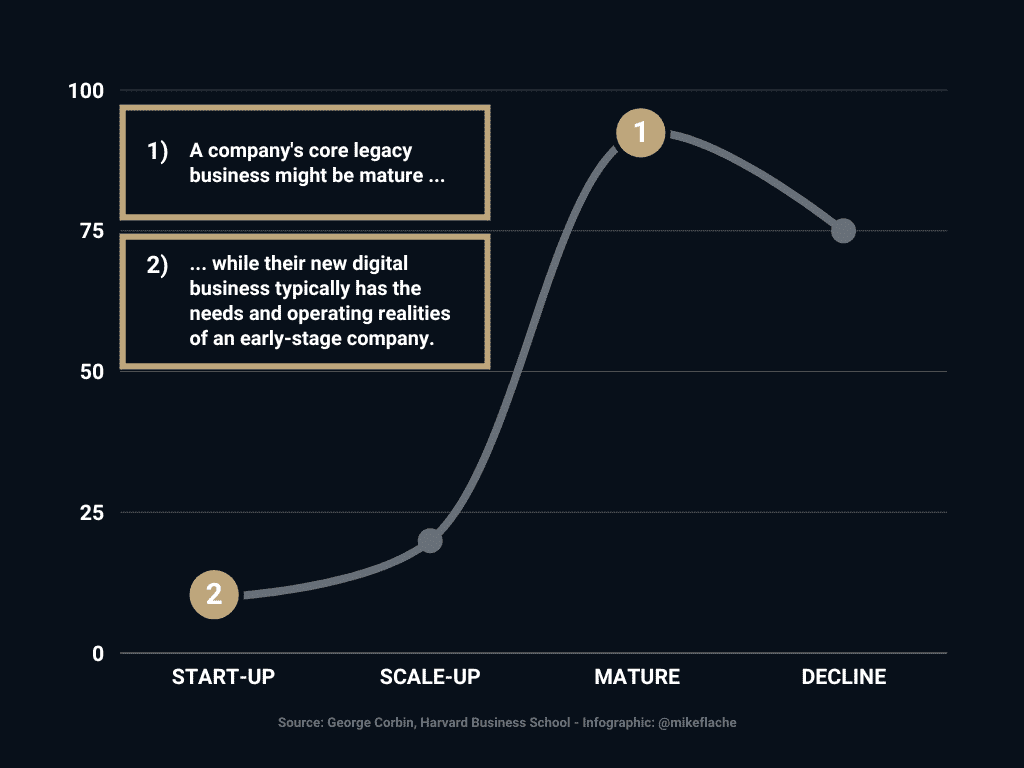 Despite the wave of digitization – or exactly because of it – many medium-sized companies are still at risk of falling further behind. Their strategies, but above all their implementation, are still not digitally driven enough. If they wait too long, they can hardly catch up later.
Or to put it more concretely, these companies…
often fall short of attracting the best talent and
catching up later will be quite expensive.
So, instead of waiting too long, tackle it now!