Does the right digital transformation strategy help you grow your business?
Most certainly!
Today we take a look at the banking sector.
This usability study "The UX of Banking" by Built for Mars on the UX of banking sheds light on the digital disruption caused by challenger banks and how some incumbents have improved their customer experience while others have not.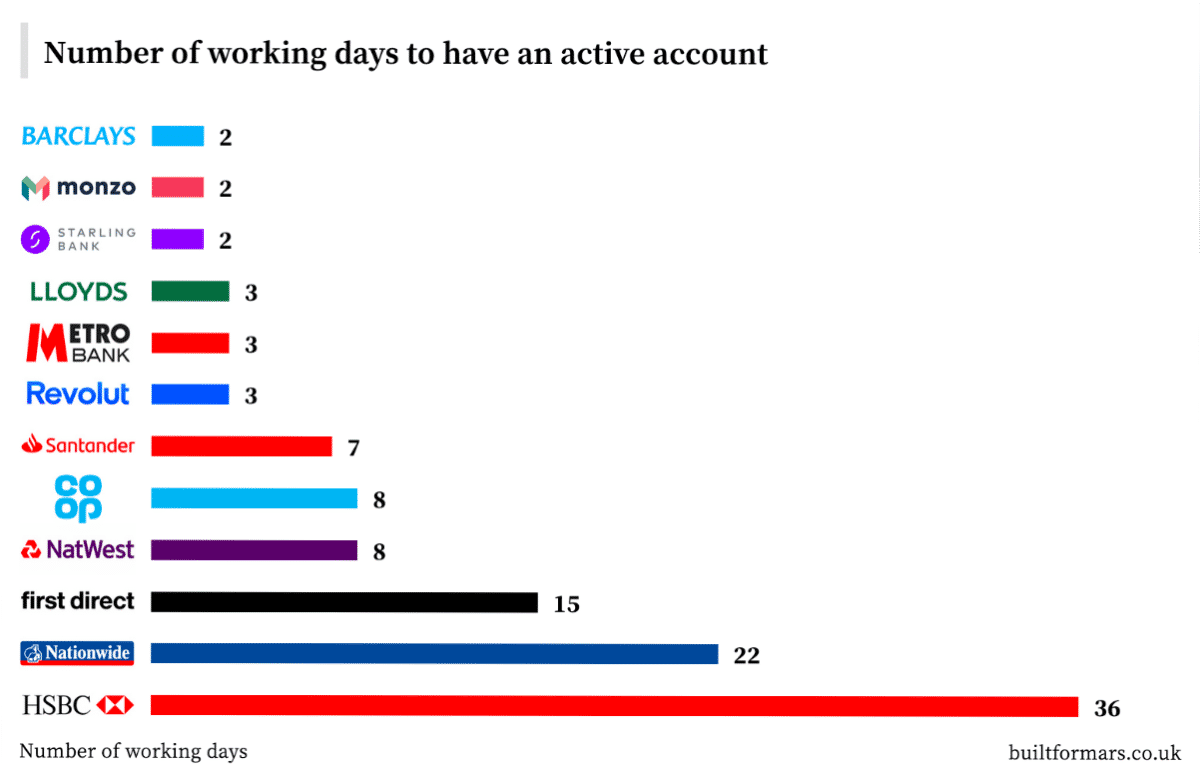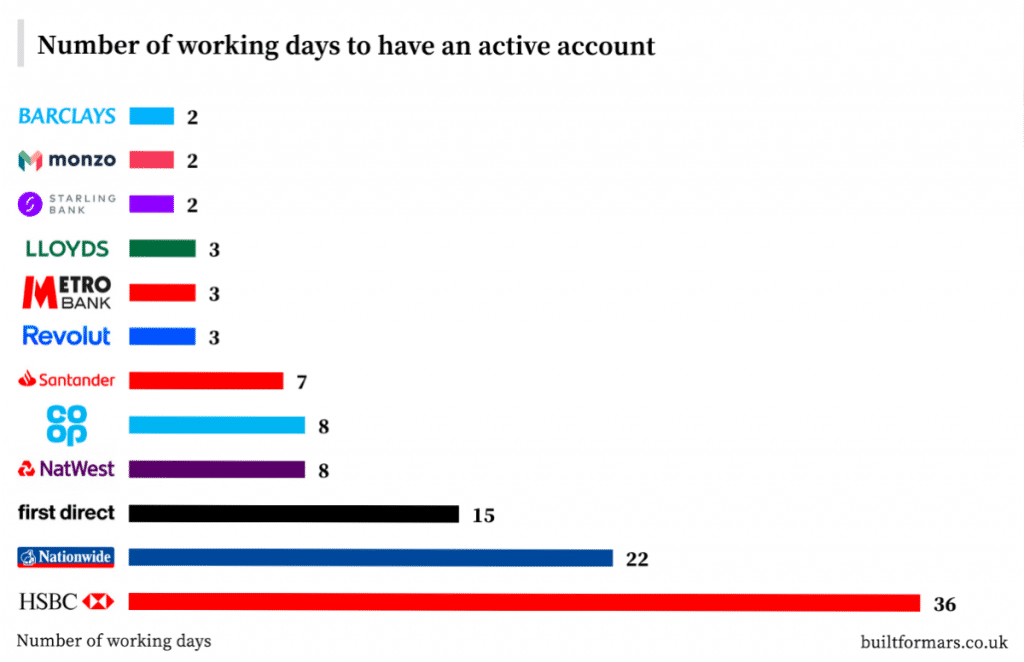 The figures make it clear how great the pent-up demand actually is at traditional financial institutions.
See the difference between the 10+ days it takes to activate an account with existing banks and the 2-3 days it takes to activate an account with challenger banks.
Pretty impressive, isn't it?
I have had similar experiences. While I had to wait two weeks for an advisor to open an account with a classic bank, I decided on a challenger bank. There it all worked online within a day.
If I think of how many (existing / potential) customers this happens every day, I am pretty shocked at the exploitation of customer satisfaction and growth potential.
Cover image: Nick Pampoukidis on Unsplash