The global market size for 5G services was estimated at US$ 41.48 billion in 2020. And it is expected to grow at an average annual growth rate (CAGR) of 46.2% from 2021 to 2028[1]
This morning I had the pleasure of watching the keynote by Mats Granryd, General Director, GSMA live from Dubai. At the Global MBB Forum 2021, he highlighted two further economic aspects of 5G:
1/5 of the world's population will be covered by end of 2021
US$ 700 billion a year will be generated for the mobile industry by 2030
New startups and unicorns will be born out of 5G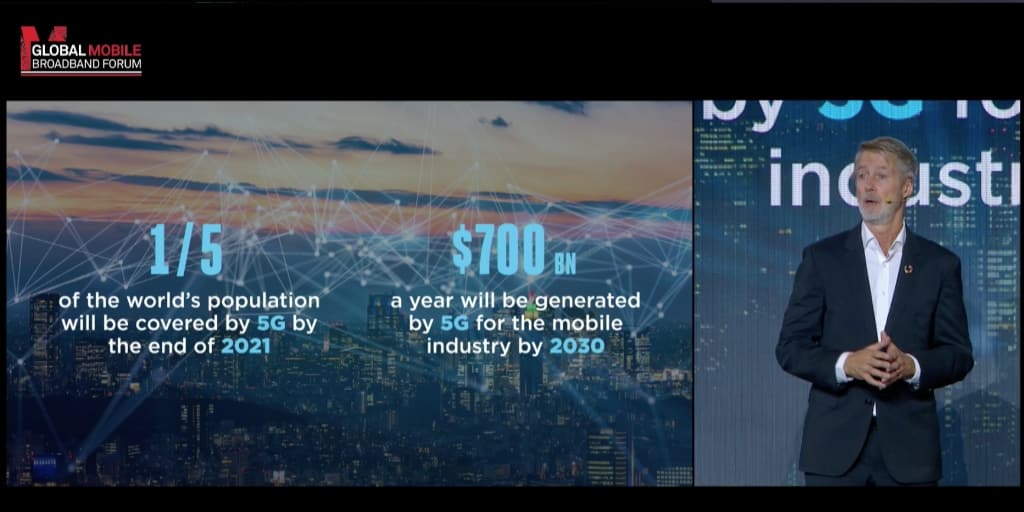 These figures show once again how much growth potential there is in 5G and its corresponding markets.
The 5G technology will provide various benefits to numerous sectors, such as IT & telecom, Manufacturing, Energy & Utility, Transportation & Logistics, Healthcare as well as Government & Public Safety, to name a few.
It is important to understand the individual components such as hardware, software, and services as a holistic ecosystem — a system that creates added value through the interaction of these three components, coupled with advances in 5G technology.
P.S. Together with talented teams, I build digital businesses worldwide. If you would like to exchange ideas about digital growth, feel free to contact me.
Cover image: Nastya Dulhiier on Unsplash
[1] Source: Grand View Research